When we left Quito early in the morning we quickly realized that the city riding was pretty intense, and we needed to be very defensive to get where we were going in one piece.  The Monday morning traffic in Quito was crazy.  Buses, taxis, people, scooters, dogs, and motorcycles, created a fast paced and hair raising obstacle course.  People drive extremely close to motorcycles and it seems like any regard for safety is secondary to the instinct of mashing the gas pedal (Especially the cab drivers!)  Motorcycles are everywhere in Ecuador and they split lanes all the time. There is so much going on and so much variance from rules of the road that we are accustom to, that this allowance can become a true blessing when you need to get out of the way of something/someone quickly. You need to have your head on a swivel, and be aware all the time.  The emissions from the hundreds of diesel buses in Quito was very noticeable to us. There is an intense smell of diesel exhaust all the time on the city streets, but when you are in a tunnel; stuck behind these buses and traffic everywhere around you, it is nothing short of overwhelming. There were holes in the street, people doing road work in your lane with no warning, and a common disregard for red lights and stop signs. Stray dogs are numerous as well and often trotting around in the busy streets. We all felt like we deserved a pat on the back once we finally escaped the urban mayhem and parked the bikes against an beautiful green backdrop of hills and farms for a quick photo.
The dirt roads came very quickly. Maybe an hour of city riding to weave our way through the morning rush, and then fields, farms, hills and valleys. There seems to be very little "suburban sprawl" as we are used to in the States. As soon as the hectic city streets ended we were immediately in what we would consider at home to be the "country".  As we first rode up in to the hills outside of the city, I was immediately taken back by the efficiency of land use. There are farming fields that slope at crazy steep angles.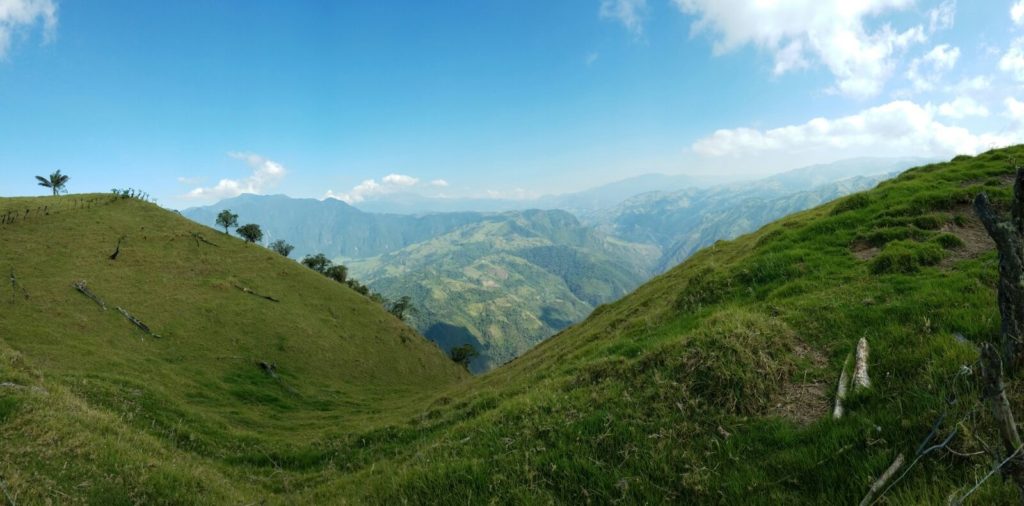 Cows and other live stock grazed on hill sides that I wouldn't be able to walk down because they were so steep. This route is called the "Route to San Juan." It used to be the main route to the coast from Quito but has very little traffic now except for locals and pipeline workers. It is a steep winding narrow dirt road. As our trip continued we found most of our route to share these traits. Along the Route to San Juan there is an oil pipeline that can be seen above ground, along side the road. This is how the crude oil is transported from the inland oil fields to the costal ports, where it is pumped into tanker ships. Some where on the way through these hills, I got a flat tire. We fixed it quickly on the side of the trail and were on our way.  It is just plain foolish to venture onto any roads like this without the knowledge and ability to troubleshoot problems like this. Little did we know this unfortunate tire situation would be a recurring theme until the end of the trip! A little later on I took a turn a little squirrely and if I didn't have on my Forma Terra boots it probably would have been the end of the trip for me due to a banged up foot. Always remember that good gear pays for its self with use!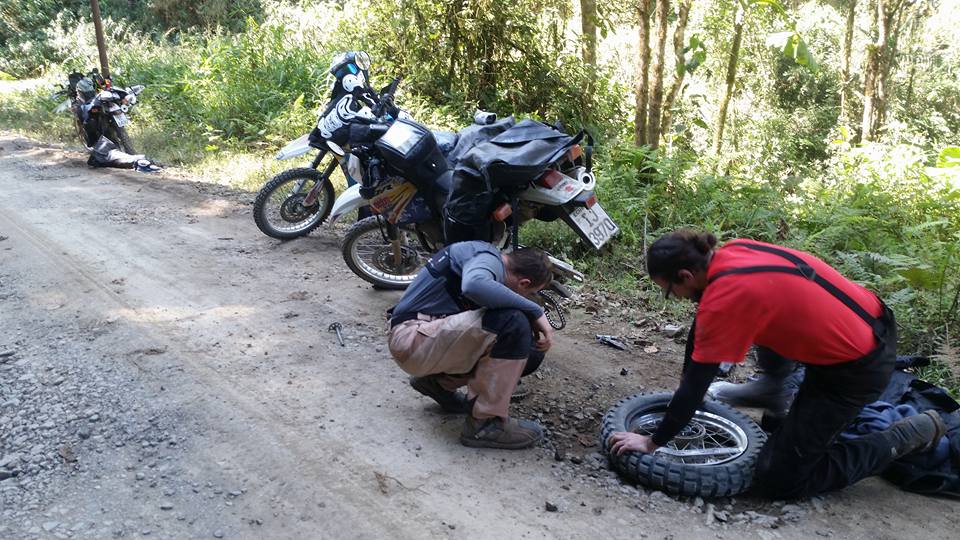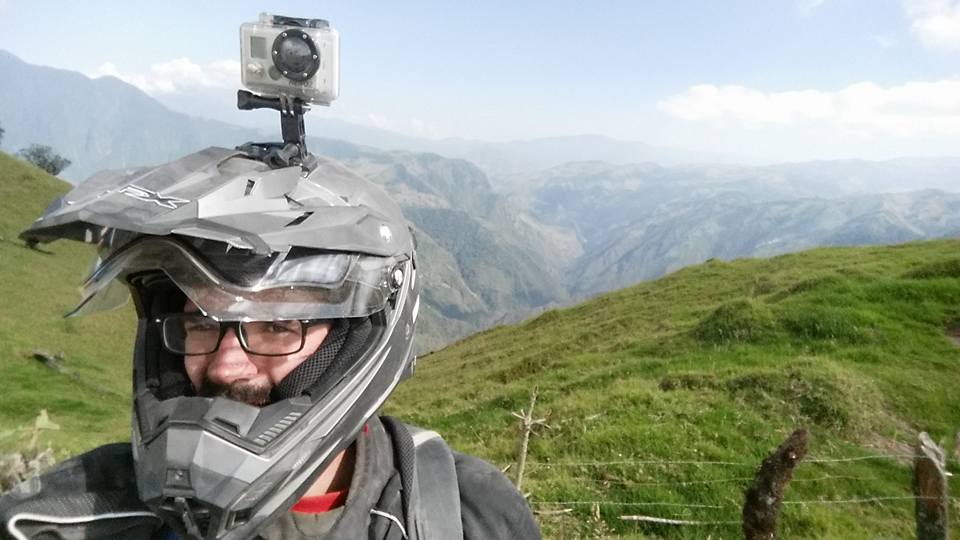 We continued to climb in elevation and the countryside became more and more breath taking. Gorgeous green mountains every all around us as we rode along the dusty rocky roads. The locals all smiled and waved as we passed through tiny villages and farms. We even came across a local who had a flat tire and lent him a hand and the use of our small air pump. We passed a school in the mountains that didn't have many children around, but the ones that were there greeted us with smiles and we handed out some crayons, paper, pens, and rulers to them.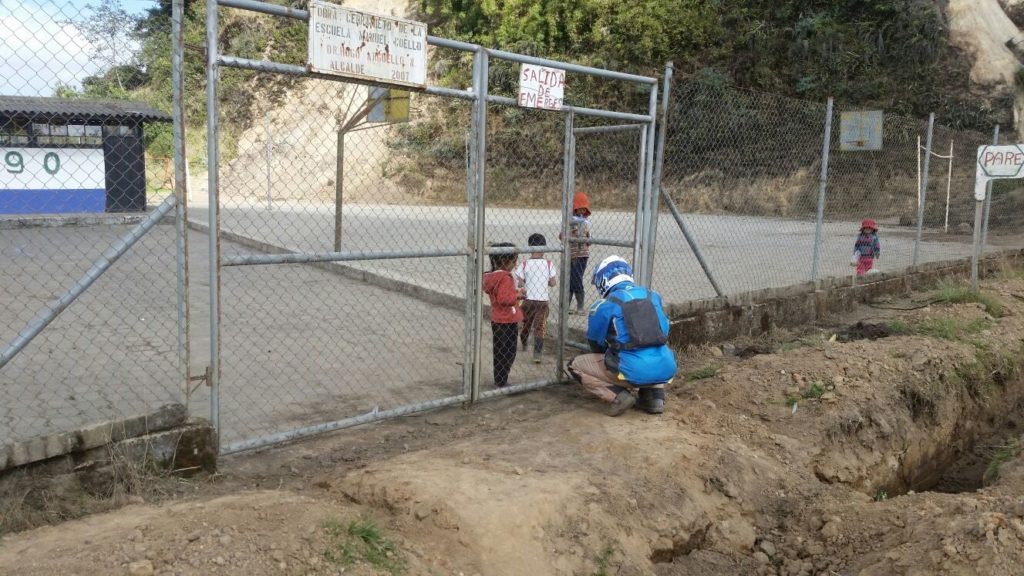 After as the afternoon came upon us we continued through a couple small towns that were really cool to us. Some of the towns were settled as far back as the 1500's and we even road some cobble stone roads that were centuries old. There was more and more construction going on as we headed towards our final destination for the day in a town called Chugchilan. The newer paved roads are a blast to ride and the turns are a ton of fun, however its a bit bittersweet to see the historic old roads torn up, widened, and paved over.
We stayed at a very unique little hostel called "Mama Hilda's." Really cool place that was set up with multiple small cabin type accommodations. The rooms were comfortable, the food was delicious, and the people were friendly. No complaints from any of us on this place, in fact, we all said we would have like to stay longer! A few beers on the porch before bed and the first day was in the books and 130 miles logged. We reached elevations over 11,000ft and descended to just over 3,000ft. All around, an exciting, beautiful, and unpredictable day of adventure, and that's what we are all about!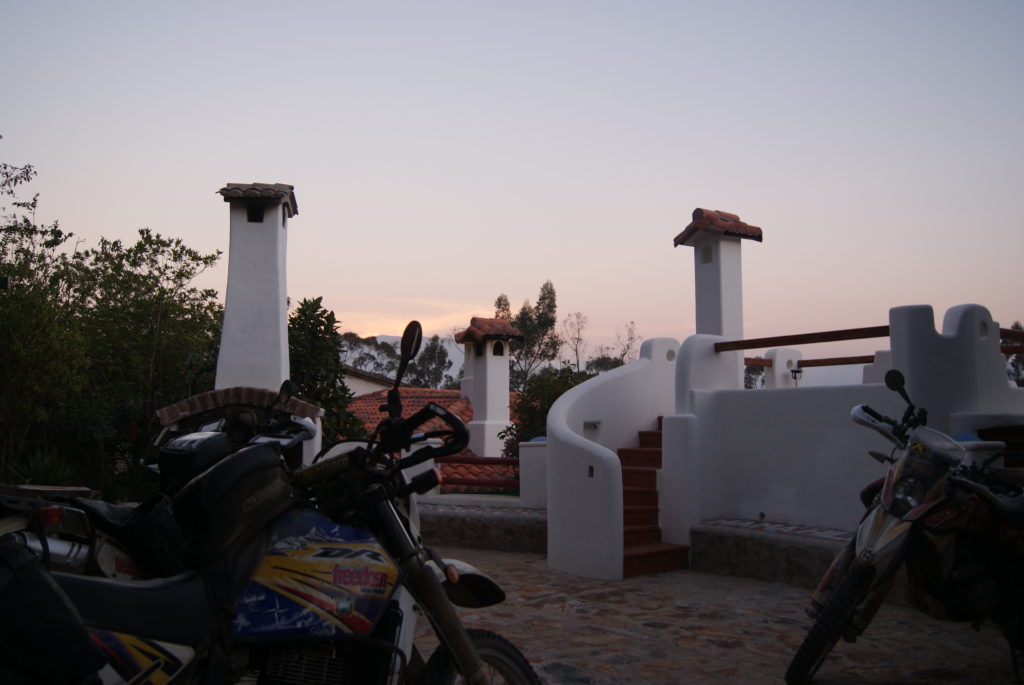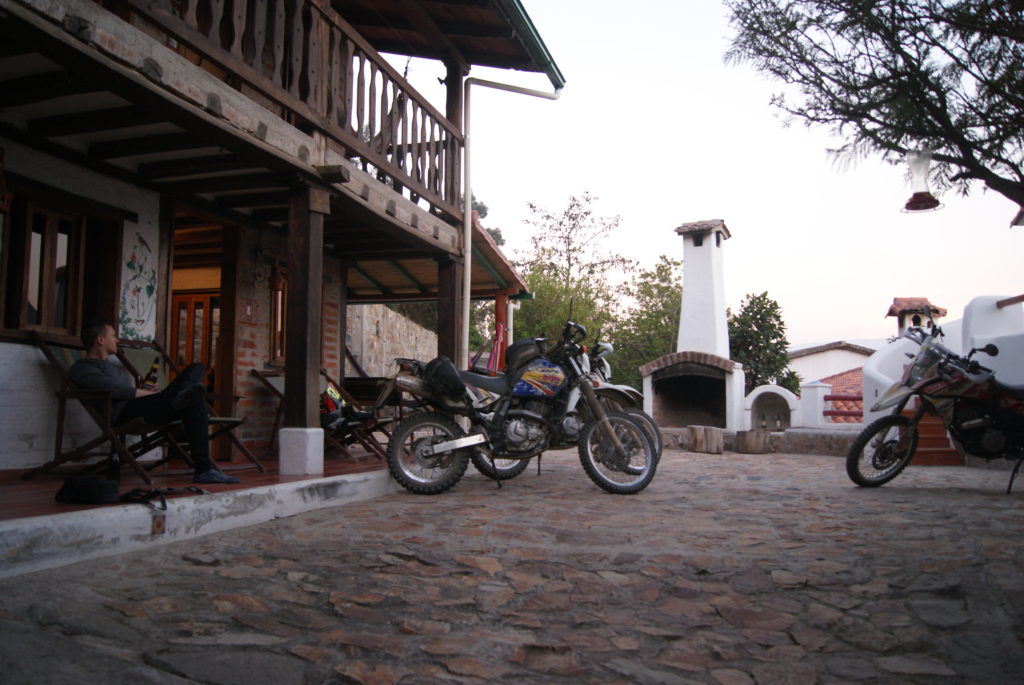 Comments