Jonny Bullet and I have known each other a long time. We bought and worked on our first motorcycles together well over 10 years ago and were friends long before that.  Jon and I have always liked Harley's, we like old, dirty, garage built Harley's.  Well actually it's better stated… that's what we have come to love. Perhaps it will make more sense if we start at the beginning. Our first bikes were old Honda twins, he had a Goldwing somewhere a long the line there, but quickly made his way to an Evo 1200 Sportster.  Shortly after the first time I rode his Sportster, I was shopping for my own. I quickly realized I couldn't afford an Evo at that time, but there were some older Sportsters floating around on Craigslist that seemed more in my price range. This is when I started looking into Ironheads. Ironhead Sportsters are an iconic part of Harley Davidson history, with the first production in 1957 and continuing until 1985. They get their name from… you guessed it, a cast iron head. There were many changes to them over the years but they all shared that trait. More info on them here, if you care to read up, but this post isn't a history lesson or about all Sportsters, or my Sportster, its about the bad-ass 1980 Ironhead bobber that Jonny Bullet put together.
After I bought my Ironhead, Jon helped me wrench on it and fix some of its many bugs. We went for summertime cruises and a camping trip here or there. Before long he was scouring Cra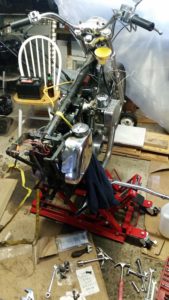 igslist for his own piece of iron. He found a 1980 for a great price, the previous owner had attempted some sort of "customization" but clearly was in over their head and gave up before it was anywhere close to what you would consider sorted. He tore into it right away, it had a pinched oil feed line and was run while starved for oil. This situation was remedied with what I like to call "a quick everything" (you'll hear that phrase in reference to more than one LMYR project!) The 1000cc electric start motor now has an SU carburetor, jetted and set up for the drag pipes, S&S pistons and rings with a .030 over bore, and a stroker kit with stroker flywheel. There was a botched electronic ignition and alternator setup on the bike from the previous owner which ended up fried and he opted to go back to the classic points ignition with a generator, as well as fully rewiring the bike front to back.
Next came the down and dir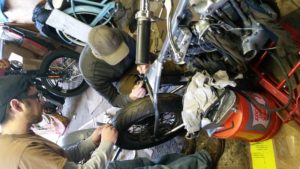 ty looks that we've come to love. The bike has a slight rake and an Evo frontend leading its way, trailed by a beautiful David Bird hartail bolted and tig welded to the frame. I was blown away by the craftsmanship on the hardtail, it's absolutely beautifully made. Oil tank is an off the shelf aftermarket piece that was modified for clearances and welded to custom made brackets. The solo seat set up was impressively designed and fabricated with the help of our good friend and LMYR brother, Dir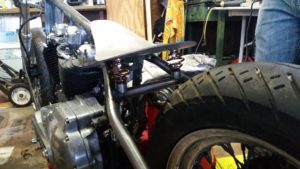 k.
All in all, through all the frustrations, smashed knuckles, and phone calls to each other from the side of the road when we were broken down, we now have memories and motorcycles we will cherish for a life time. The raw, gritty attitude of these low and loud torque monsters is something that's now embedded in our minds and the emotional attachment and personal fulfillment Jon and i get from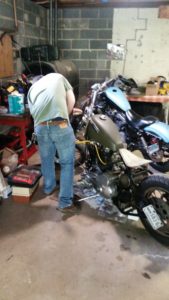 our Ironheads is nothing short of timeless. I hope you enjoy some of the pictures I dug up of the progression of his machine and some times we shared riding them.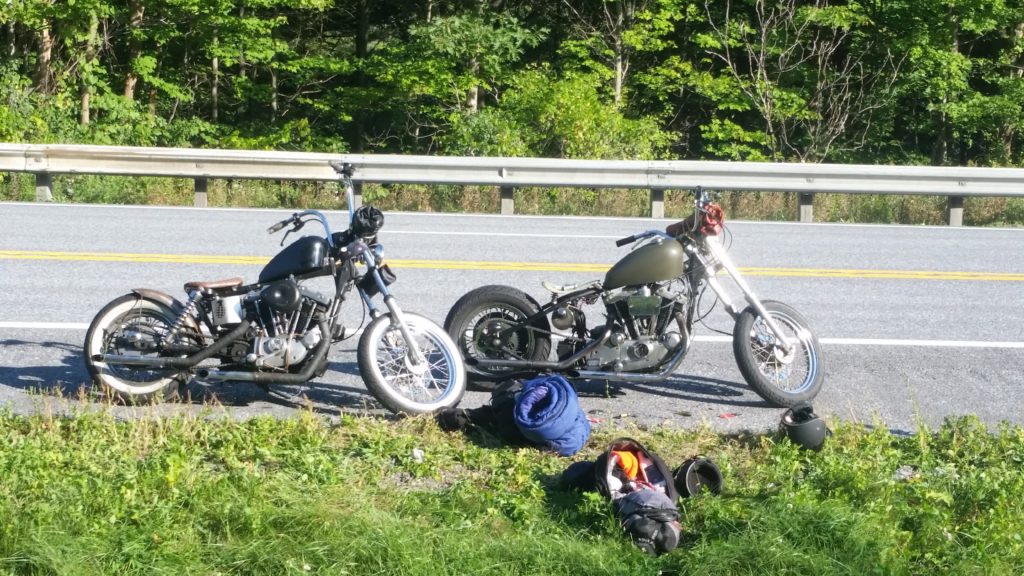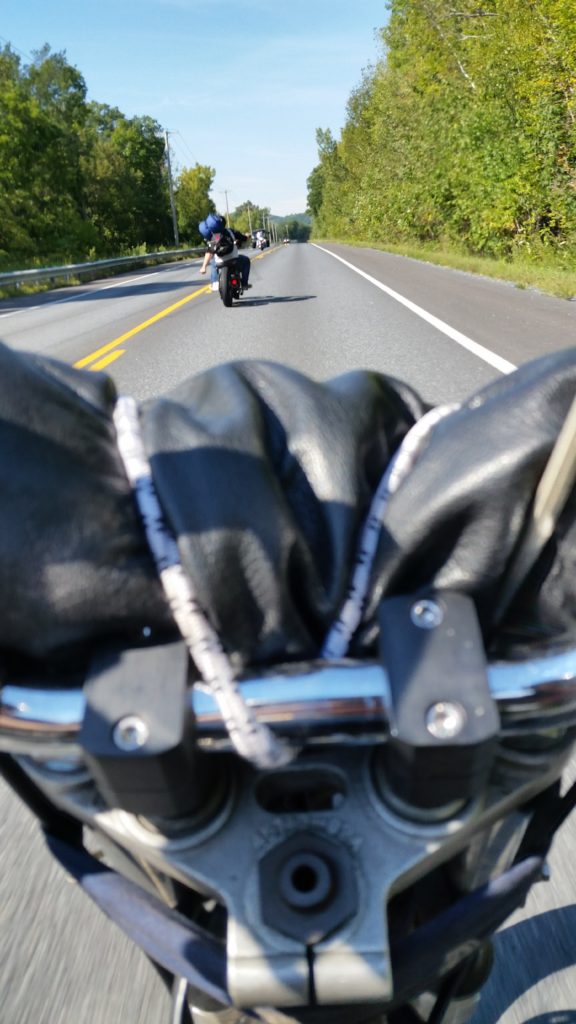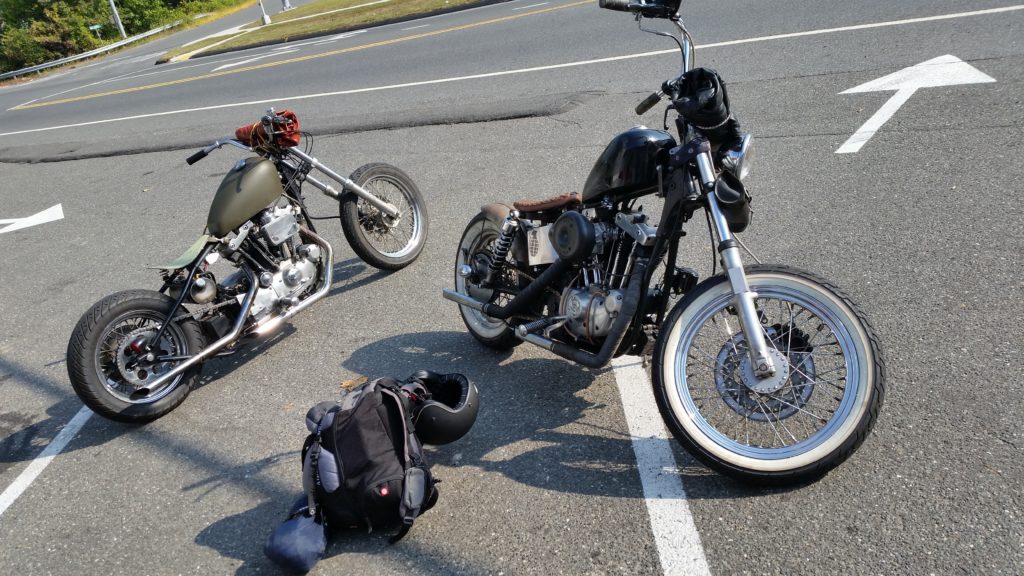 Comments