Oh, hey y'all! 
A couple months back, we were hanging with our good friends down in Augusta, GA and we were fixin' to point ourselves west and continue our journey. Well, we did just that, and we ended up in Alabama the next day.
Now, its no secret that we love going to motorcycle attractions around the country, and among my favorites are the Museums.
Well, down there in the city of Birmingham… in the beautiful state of Alabama (and I must say, I did enjoy my time in Alabama) is the  Barber Vintage Motorsports Museum. The biggest damn motorcycle museum around!
Barber Vintage Motorsports Museum is the largest motorcycle museum in the world.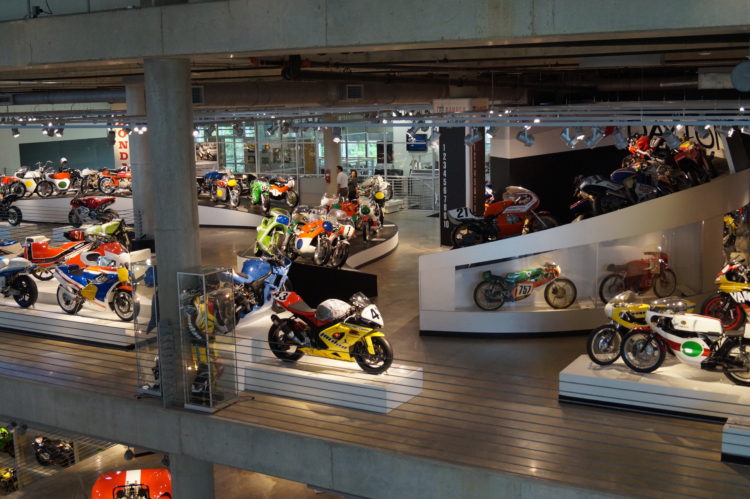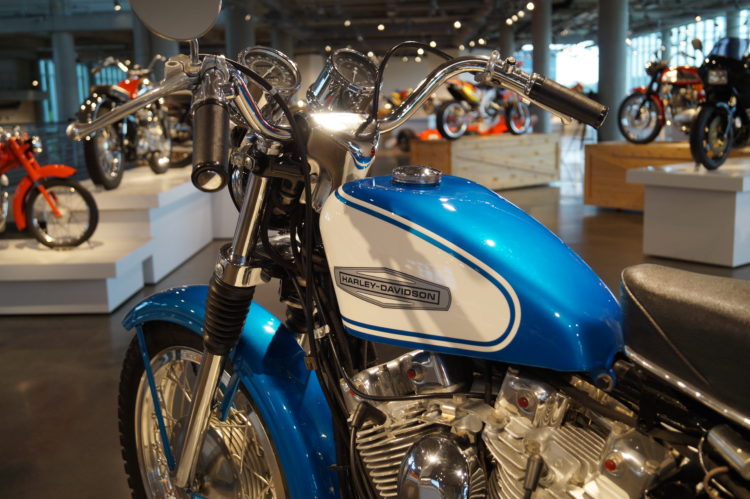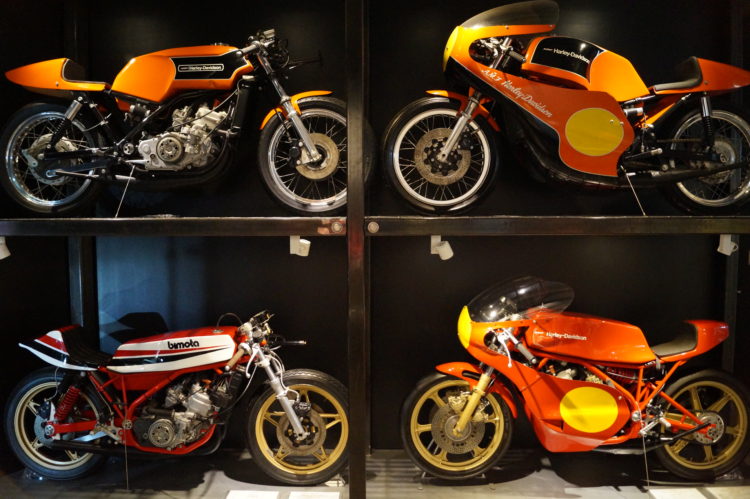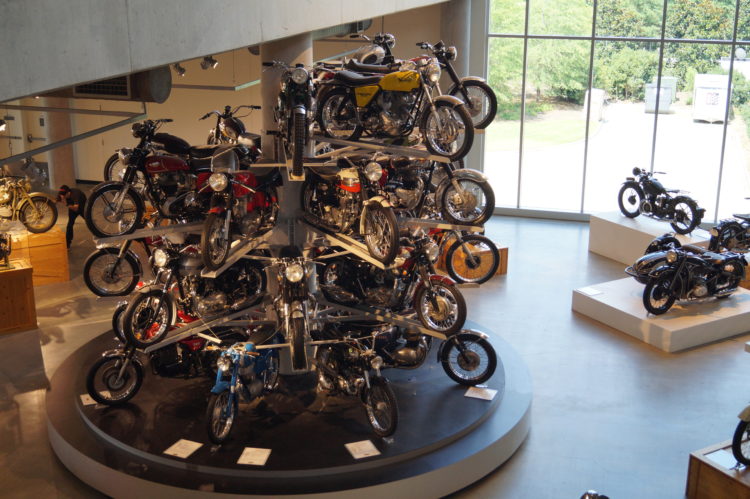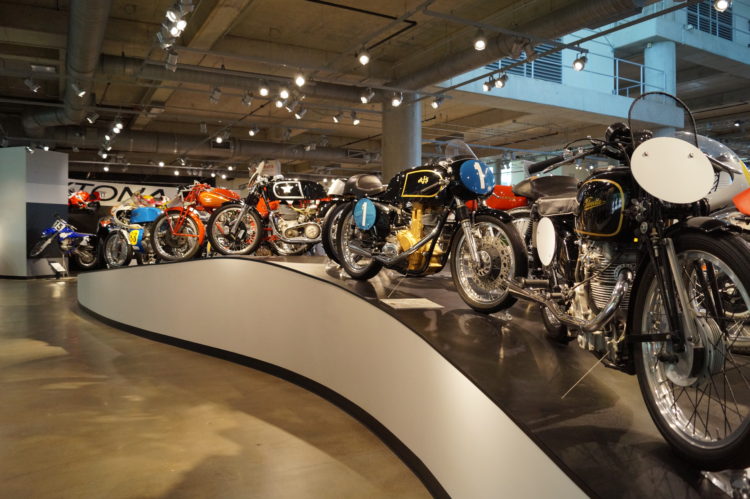 With over 1400 motorcycles, its actually also the largest single collection of motorcycles in the world says Guinness World Records.
The entire compound is superbly kept and and designed with an upscale flair. The museum is 6 floors and has an amazing spiraling walkway up the center. Motorcycles are displayed floor to ceiling, some looking as if they grew together like trees. It was truly a remarkable display.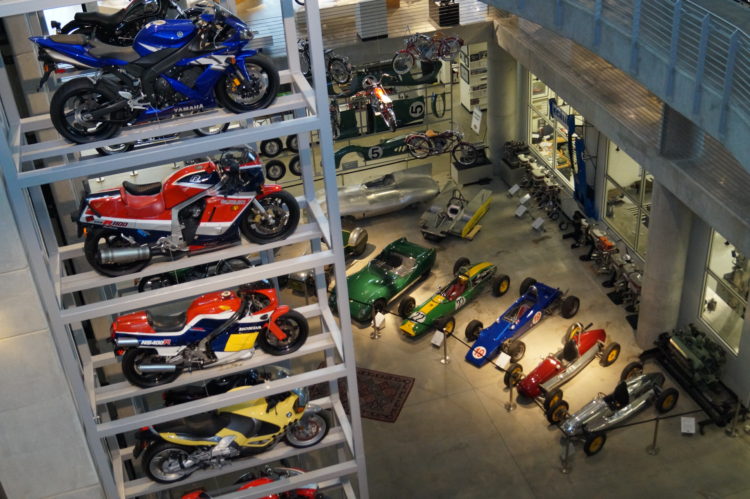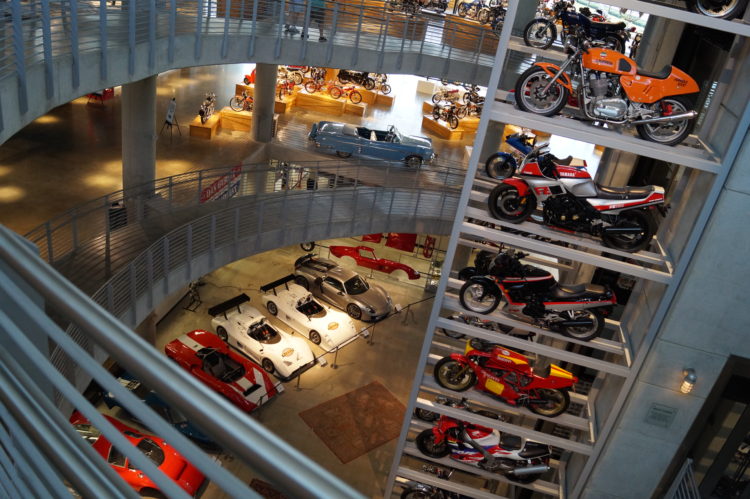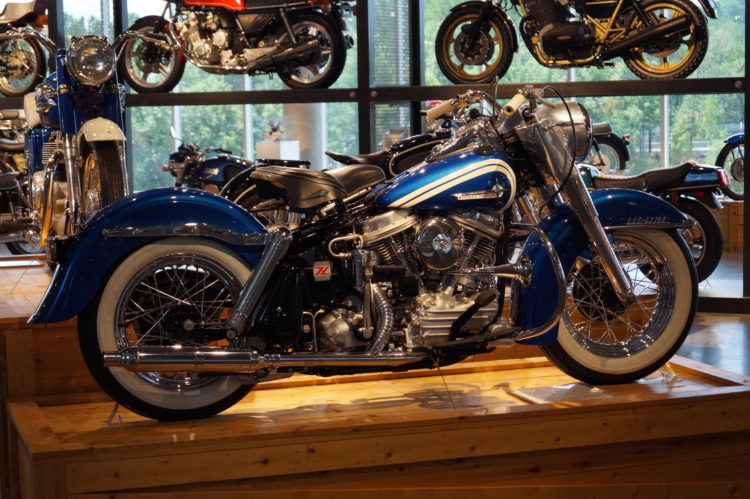 Impeccably clean, carefully curated, and discreetly protected by armed private security, the museum certainly makes you appreciate the rarity of these brilliantly unique machines.
So, in my opinion, its not a super romantic story about the way the museum came to be. Basically there was this super rich dude that raced Porches in the 60's for fun. He started collecting stuff and someone told him it would be easier to be the "guy with the most motorcycles" than it would be the "guy with the most cars"… so, he started collecting motorcycles.
I mean if I had huge stacks of cash, I guess I would buy a crap-ton of really nice motorcycles too… Can't really blame the guy.
…And this dude has stacks of cash, because he built the crazy fancy, gigantic museum and he put in a world class road racing track on the property. Props there mister Barber. You've got the most toys.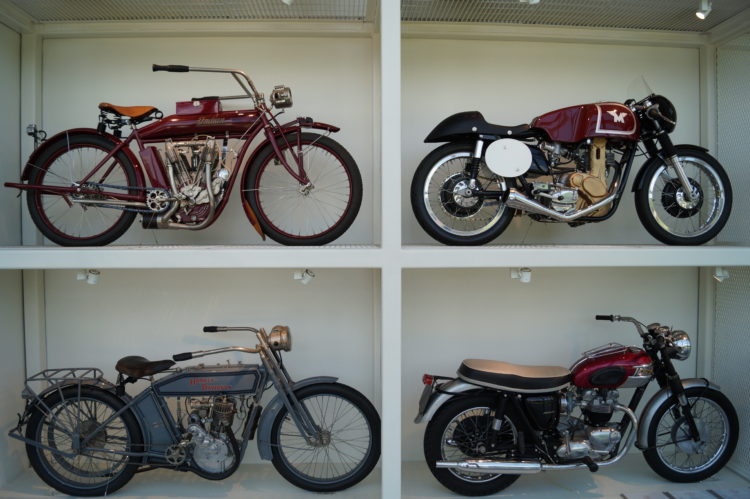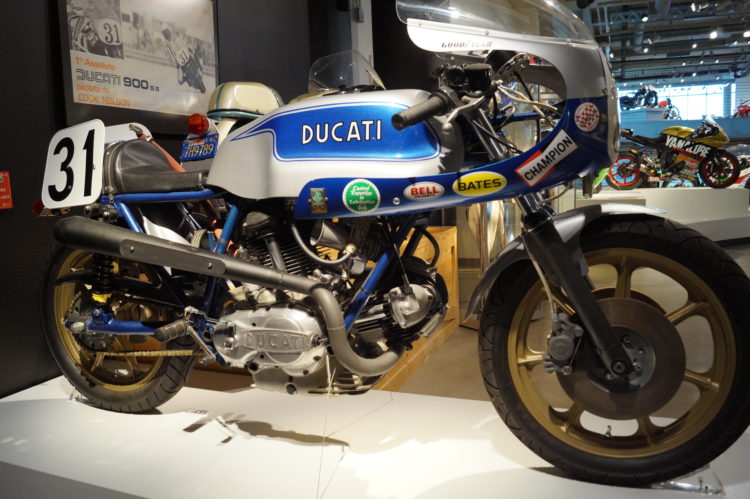 It isn't just a big collection either… It's an unbelievably well preserved, historically relevant, and priceless collection.
 If I tried to even begin picking out the biggest highlights as far as individual motorcycles, I wouldn't know where to start.
Every single development and niche section in the entire sport of motorcycling, from every corner of the globe, is represented with magnificently rare and clean specimens.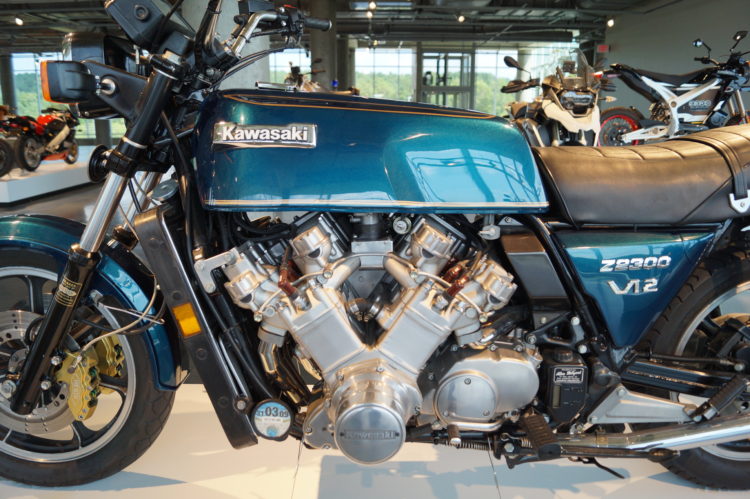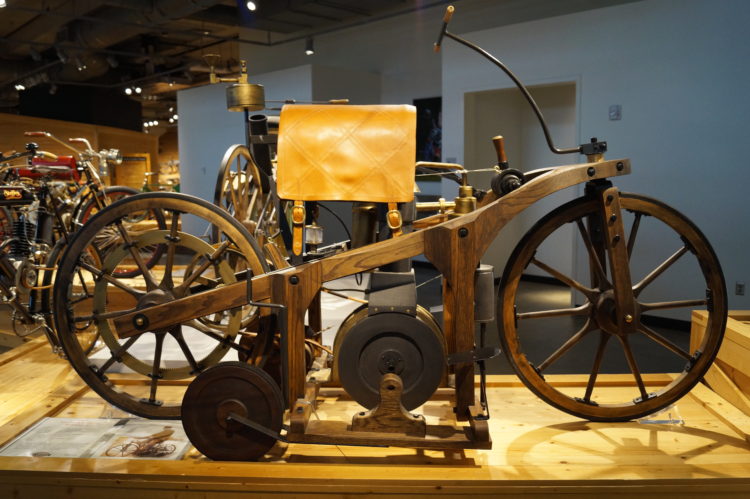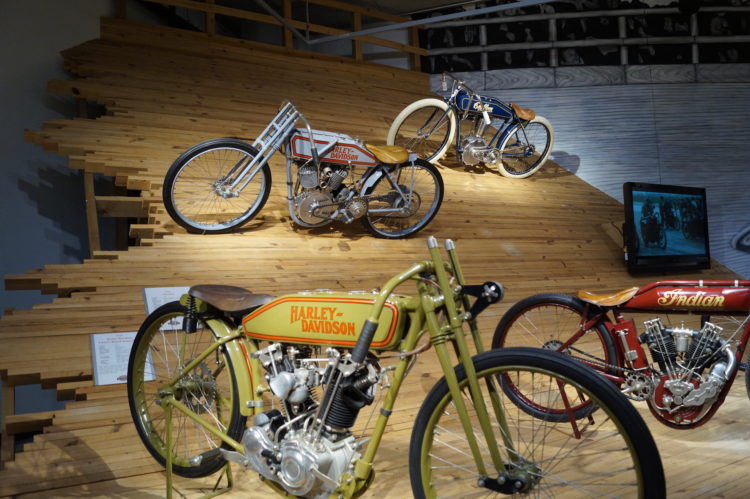 At the risk of sounding a bit redundant, I truly can not pick any single favorite in the Barber Vintage Motorsports museum. However, there was one bike particularly relevant to some of my own interests. Furthermore, like so many others in this collection, it had a very interesting story behind it.
It was a Japanese motorcycle called the Rikuo RT2. The story starts in 1929 during the great depression, when Harley-Davidson sold the plans and tooling for their big twin to the Japanese company. The result being the Rikuo RT2 which is essentially a clone of the 1930 Harley RL motor with a more updated chassis. The Japanese made 18,000 during WWII but never went into serious production.
Check out the 1958 Rikuo RT2 below. Rikuo was actually eventually sold to Showa, the same company that made forks and a bunch of other stuff for Harley through the 70's, and still does today!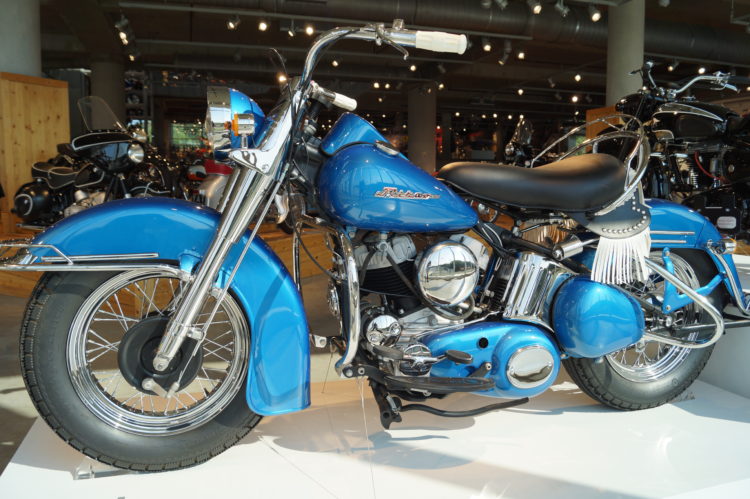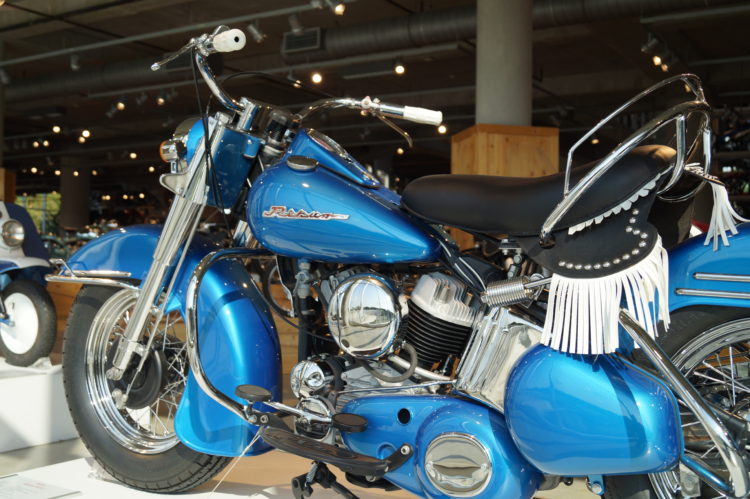 Awesome stories like this seem to be on every plaque and sign by each of the 1400+ machines in Barber Motorsports Museum. This is just one example of hundreds!
No matter what era or sub-section of motorcycling gets you excited, I have no doubt that you would be thrilled to visit Barber Vintage Motorsports Museum.
If you are traveling through the south and happen to find yourself in Birmingham, Alabama, I highly recommend you stop by (and give yourself lots of time!) the museum and check it out for yourself!
Thanks for reading and make sure to check out the video and find us out on Facebook and Instagram!
Long May You Ride.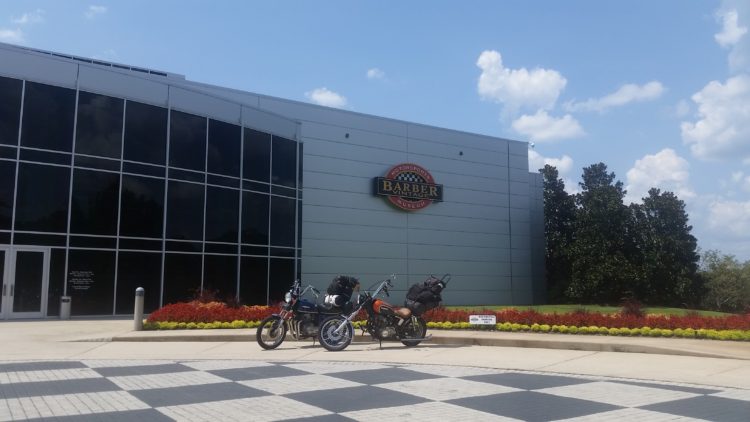 Comments