We packed up camp on the French Broad River after about a week.
We had a good time hanging out around Asheville. Its a funky little town, with a definite hipster-type appeal going on if thats your thing.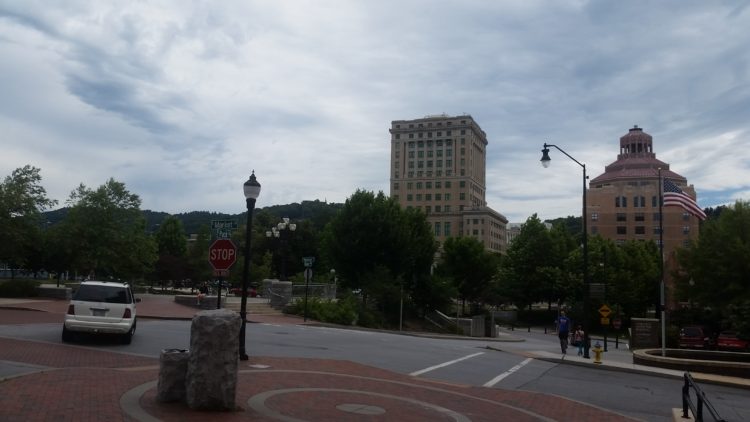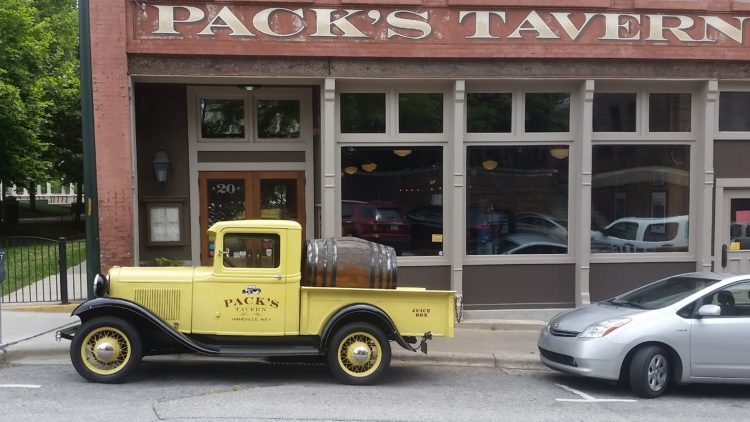 Some of the restaurants we tried were outstanding, and there are all kinds to chose from. With what seems like a brewery around every corner, it isn't hard to track down good eats or craft beer.

It was worth the stop, but I was excited to move on after seeing Asheville and taking an awesome day trip out to Maggie Valley.
The next destination we were setting our sights on was The Dragon.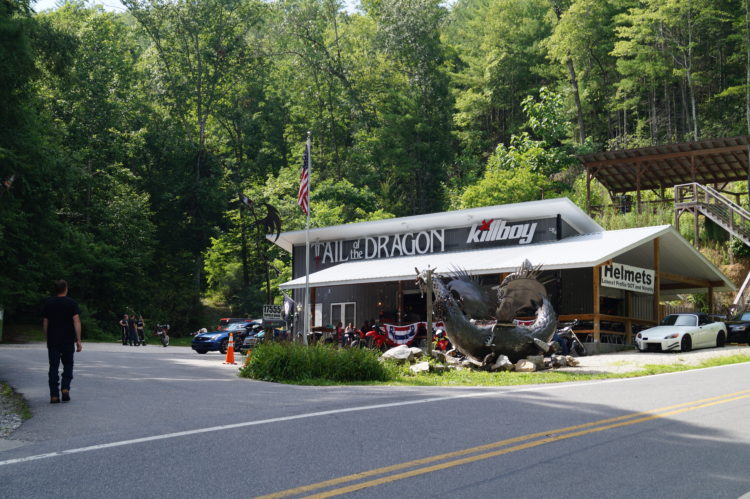 133 miles to our west was the section of US129 passing from Tennessee in to North Carolina at Deals Gap. This section is the Tail of the Dragon. 318 turns over 11 miles make this a now world famous road, and one on many motorcyclists bucket-list.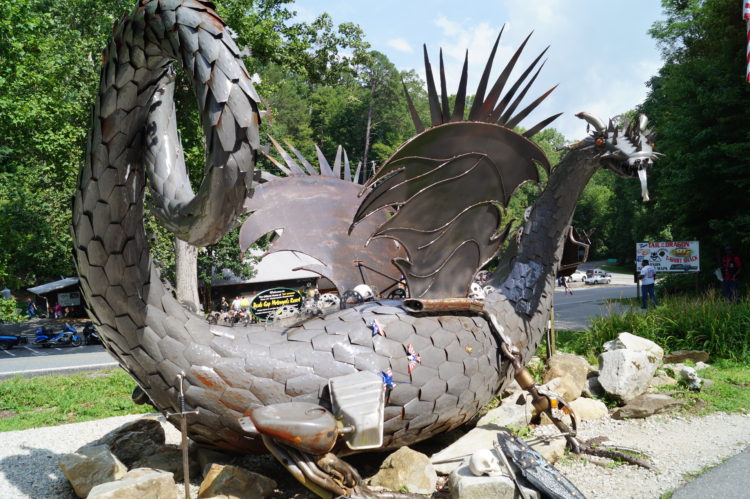 Since we were headed south after The Dragon, we decided to make our approach from the Tennessee side back into North Carolina. It was a beautiful rural route northwest into Nantahala National Forest and then The Great Smoky Mountains National Park.
The Foothills Parkway was a nice way to see some of the area, and finally we ended up at the Tail of The Dragon.
Now a lot of people we had come across really talked up The Dragon. People told stories of the real difficult sections, or trees scared from repeated encounters with fast moving pieces of steel. It would be lying if I said I wasn't a little bit nervous to begin this 11 mile test of skill.
I wished I didn't have 60+ pounds of gear strapped to my bike. I was reminding myself of all of the tips, tricks, and techniques I'd ever heard in my life.
It was difficult to put these nervous thoughts at ease when I saw the first riders approaching from the other direction. They were in full racing leathers, literally dragging knee through the hairpin turns ahead of me.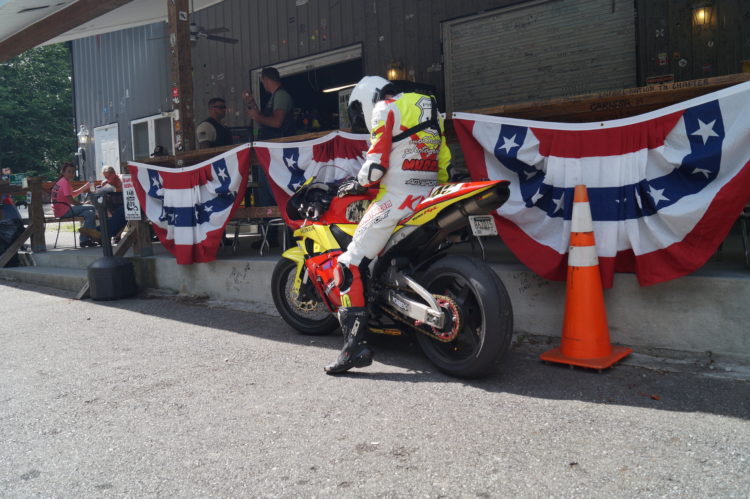 I knocked it down a gear and just stared through that first turn… and into the next… and the next…
In no time my worries were gone and I was smiling ear to ear. The road winds so tight and continuously its like riding a rollercoaster!
All types of riders are out on the Tail of The Dragon. We saw cruisers, baggers, sportbikes, dualsports, trikes, scooters, and everything in between. Some guys were putting a long, some were riding like it was the Isle of Man. It is definitely a heads-up type of riding scenario. Its important to keep an eye behind just as it is to watch the road ahead. By keeping this awareness, faster riders won't surprise you and its easier to let them pass safely.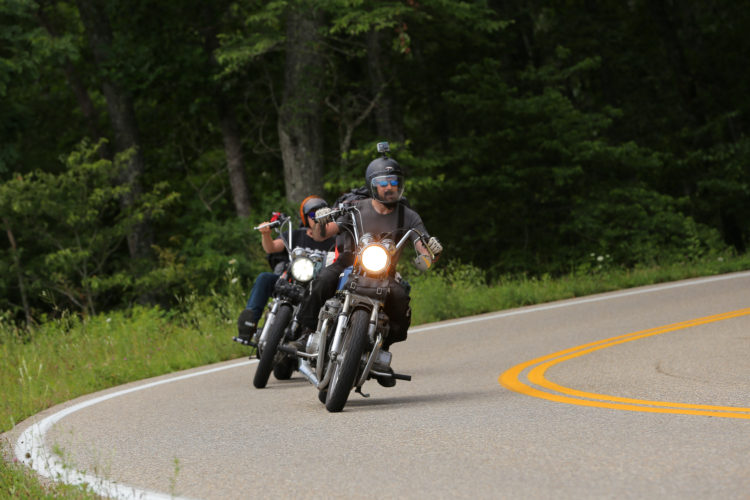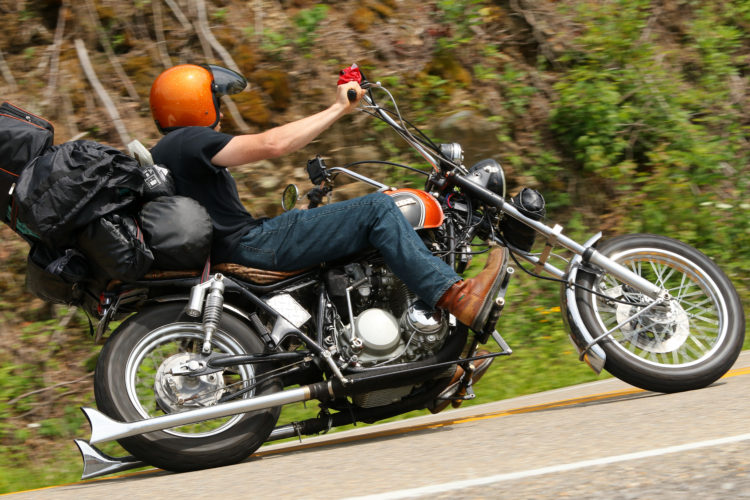 There were quite a few sports cars, and some cars simply sight seeing on the road. There are also lots of areas to pull over and we found it easy for us to keep our own pace, safely passing when needed.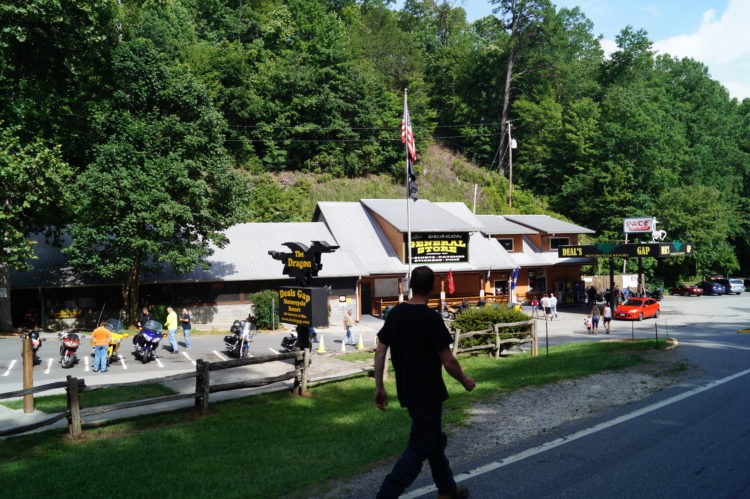 With a huge gift shop, a restaurant, motel rooms, campsites, and outlandish statues, the dragon really is a booming tourist destination.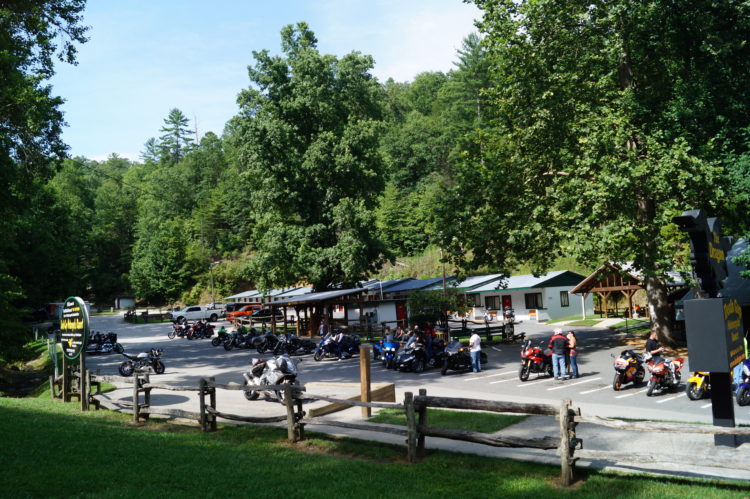 I say it's worth the ride anytime you are in that neck of the woods. Remember to keep it safe out there, you don't want to be the guy everyone talks about in The Dragons Den Grill at the end of the run.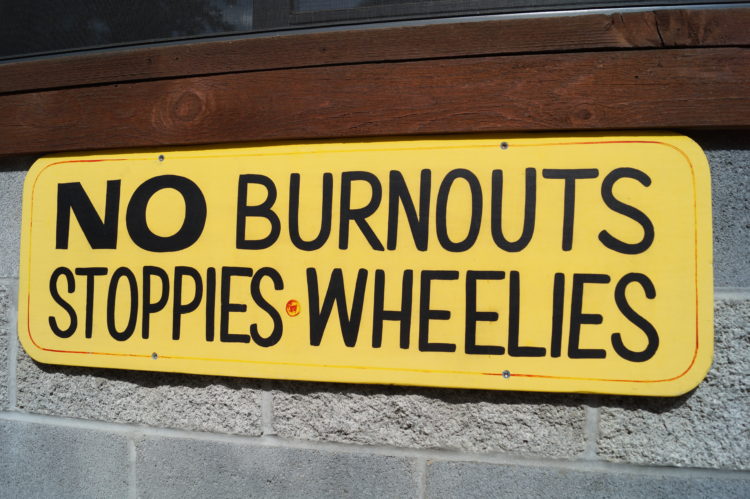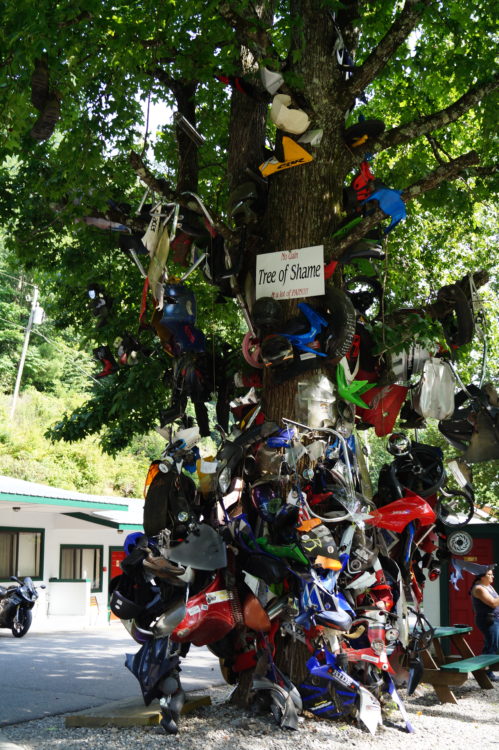 Make sure to find us on Facebook and Instagram to stay up date on whats going on.
Jump on the mailing list in the box below this post to get all the latest updates.
Thanks for reading & Long May You Ride.
Comments